Organic-Concept Belgium
Organic-Concept stands for exceptional concepts. We rent out exclusive tents, flooring, lighting and accessories for all kinds of events.
Organic-Concept combines extensive experience in the event industry with a profound passion for creating unique events, where tailor-made client service is put at the forefront.
We have an eye for detail, always look to find solutions and take up every challenge with enthusiasm.
The Organic-Concept headquarters are located near Antwerp.
Organic Concept Head Office
Molenveldstraat 18, 2630 Aartselaar, België
+32 2 709 09 50
Selection in this branch
Stretch
Stretch Tent Cloud Series
Silhouette
Bamboo Tipi
Wooden Flat Dome

Kitchen tents
Covered walkways

Wooden floor
Matting
Raised floors

Heating & air-conditioning

Decoration
Customized lighting
Haven't found what you're looking for? Contact us to collaborate on a tailor-made project.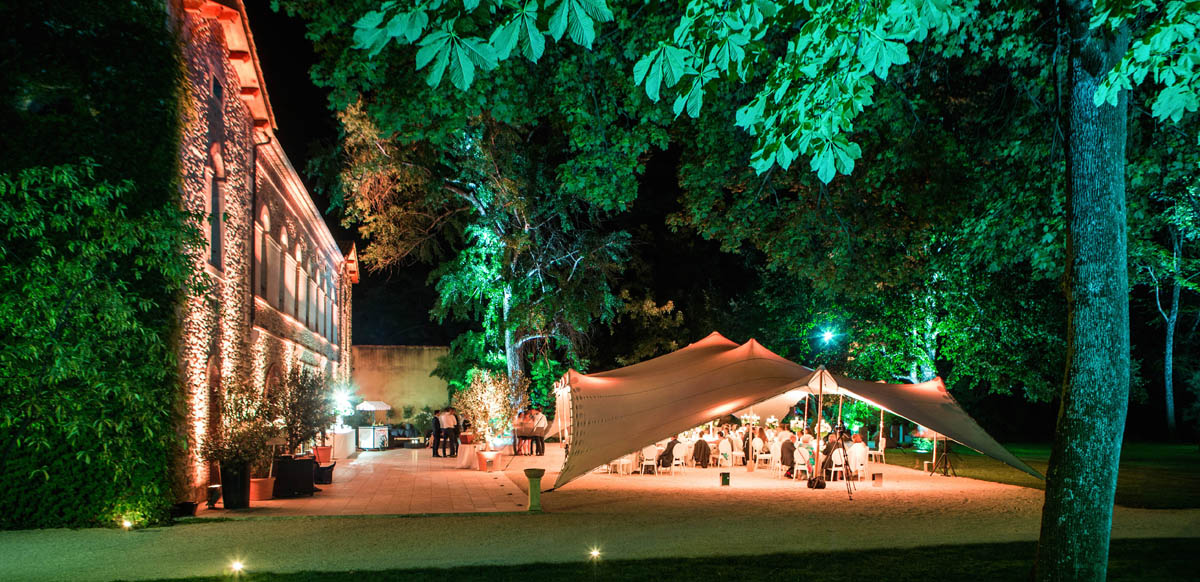 Stretch
Organic-Concept's Stretch tents are the original Stretch tents and the only ones in the world that are handmade by experienced sailmakers. They are waterproof and windproof.
Stretch tents can be erected almost anywhere, which is why they are sometimes called the 4x4s of tents. Their unique flexibility allows for different configurations, depending on the space available and the desired layout. For example, the arrangement of the tents can always be adapted to the weather conditions. Stretch tents fit perfectly in any outdoor setting thanks to their organic design.
Stretch Tent Cloud Series
The largest available one-unit stretch tent structures on the market! These impressive stretch tent concepts are completely sealable with an easily adjustable sidewall system and can therefore be used in any weather and at any time of year.
Available in 3 sizes:
Cloud Circle – 22 x 22m – 350m2 surface
Cloud Palace – 19 x 35m – 600m2 surface
Silver Cloud  – 20 x 53m – 1000m2 surface
Silhouette
Our Silhouette tents are beautiful and unique in their kind. They create a real sense of elegance with their waving peaks, luxuriant canvas, and solid wooden poles.
Organic Concept's Silhouette tents are handmade by specialist sailmakers. The refined details, maritime decorations, and exceptional appearance (inside and outside) have made the Silhouette tents famous with event planners and caterers throughout the world.
Bamboo Tipi
These innovating, cone-shaped tents are used as impressive, decorative eye-catching structures or as a VIP-lounge at the most unique events.
This is the ideal attention-grabbing in and outdoor concept!
Available in 1 size:
5m diameter – 25m2 surface
Wooden Flat Dome
An architectonic, dome-shaped structure, of which the lower part can be locked with transparent walls. The ideal pop-up long-term concept.
What is it that makes this structure so special? It is a self-supporting structure with an interior made completely from solid, high-quality, bent timber.
Available to rent in 4 sizes:
12m diameter – 113m2 surface
16m diameter – 201m2 surface
20m diameter – 315m2 surface
30m diameter – 707m2 surface

For sale, we can offer you all desired sizes for domes between 12 and 30 m.

Kitchen tents
We have tailored a whole range of kitchen tents to your caterer's needs. Opaque walls shield the catering from your guests.
Covered walkways
Our covered walkways are in fact long narrow tents. They provide covered access or connections between tents and efficiently bridge long distances across lawns. They also have anchor points, lines (ropes), and wooden posts on the sides and in the middle, just like our tents, but they are not as wide. ?They are made of the same materials as our high-quality tents. Side curtains can be used to protect walkways.
Wooden floor
Our natural wooden tent floors come in different sized segments to fit your tent's dimensions. ?They can be installed directly on the ground for a perfect finish of your outdoor area and to avoid the challenge of walking on grass with high heels, or they can be used to smooth an uneven surface. These floors are available in white or in natural wood.
Matting
woven natural looking matting ideally suited to outdoor events.
Raised floors
Our raised floors can be installed over a pool or uneven terrain, or they can raise an area to achieve spectacular views. Does the site of your event have to be raised by more than 30 cm? With our ingenious flooring system, we can increase floors by one meter or more. In this way, your sloping grassy plain will be transformed into a perfectly smooth surface.
Heating & air-conditioning
Heating, air-conditioning and/or fans make your marquee a comfortable environment for your guests, whatever the weather.
Decoration
Our tents are spectacular in their own right, but a personal touch can add that extra spark. We offer the right accessoiries and decoration to suit every style : whether it be modern, sleek or luxurious. Contact us for more information about the various possibilities.
Customized lighting
Lighting is essential in order to create an intimate, cosy or festive atmosphere. Our lighting experts know exactly which lighting elements from our catalogue can create the right atmosphere. Please contact us for more information about our lighting packages. Organic-Concept looks after the power supply and distribution for the entire event.
Furniture
We offer a trendy collection of wedding and events furniture – design pieces that will bring your story to life. We have a range of different collections that will suit your style, whether it's rustic romantic or bohemian chic, industrial or modern.
Portable Loo
The Water Loo offers an exclusive and chic alternative to the traditional mobile toilets. From the outside the loo looks like a cottage house, with windows, flowers and vintage lighting. The inside is fitted with lovely white retro water basins, oak coloured floors, white wooden panelling and warm cobalt blue walls. Find out more here